Klishi Mild
Regular price
Sale price
$12.02
Unit price
per
Sale
Sold out
Dry rub with smoky BBQ spices. Perfect for lovers of BBQ grilled poultry. It works well over the summer BBQs. This unique African spice mix of black and white Peppers has also been found to work extremely well on dishes with black or white pepper as an ingredient. Klishi gives the dish a tastier, smoky, lemony, and nutty flavor (although this product is nut-free). 
Passionate about the well-known Portuguese chicken grill and fall in love with this central African special BBQ chicken dry spice rub. 
Ingredients: Likouala Pepper, Selim Pepper, African Nutmeg, Country Onion, Penja White pepper, Oats
Materials

Regular: Round tin container.
Size and Weight

Regular:

- Package size: 73mm x 50mm / 7inch x 1.97inch

- Weight: 56g / 1.97oz

Small:

- Package size: 73mm x 50mm / 7inch x 1.97inch

- Weight: 10g / 0.35oz
Product Characteristics

We take Food safety very seriously.

​

All Spices and Blends are lab tested and validated for:

          

| | |
| --- | --- |
|  No sugar added     | No salt added |
| No artificial ingredients    | Tested for gluten and peanut |
| No pesticides detected    | No genetically modified organism |

Based on our lab test results, we've started the process with the respective organizations to get the following certification.

Non-GMO or Organic
Gluten Free
Vegan
Kosher

We'ld love to answer any question you may have. Contact us at info@smokyhazelspice.com. 
Origin

All products are manufactured and packaged in Canada. We source ingredients from several places.

From West and Central Africa for:

Black Pepper
Nutmeg
White pepper

From Canadian suppliers for:

Organic Oats
Organic Dill
Organic Rosemary
Organic Parsley

 To learn more on the African spices check out our blog page. 

Any general inquiry on our products, visit our FAQ page.
View full details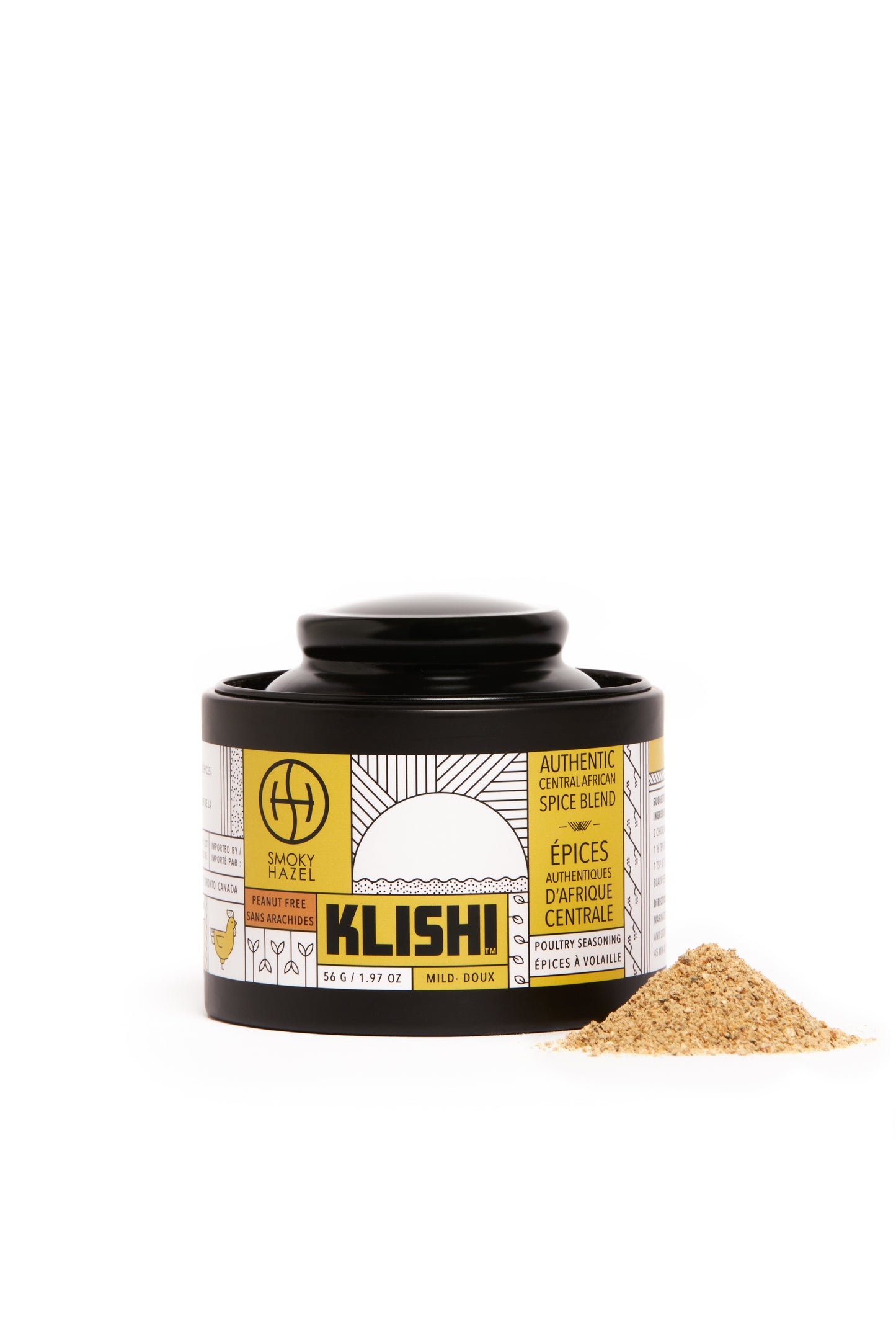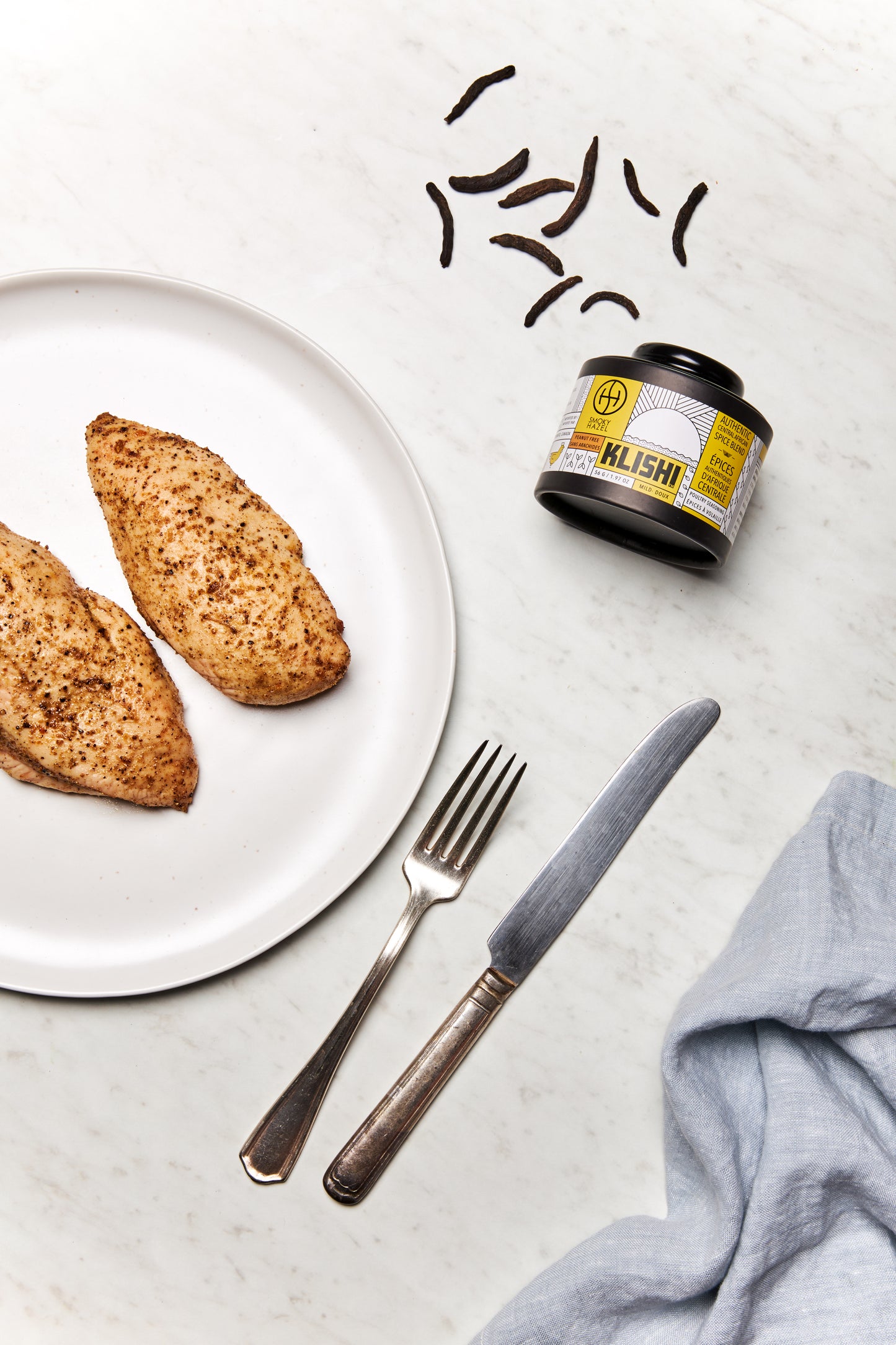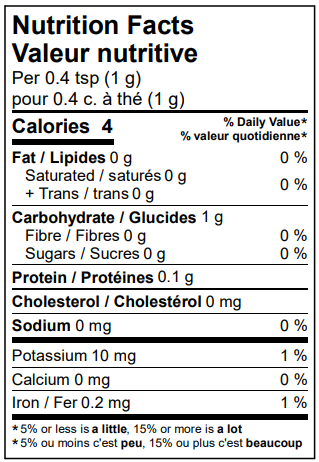 I've used it on Chicken thighs and wings several times. It always turns out great, especially on the BBQ.
These spices are delicious! We've used them on chicken, fish and potatoes. It's an amazing, unique blend of flavours that you just can't get in the average spice aisle. I've used these spices when hosting family and friends and always get so many compliments!
Happy that we are now part of your family gatherings. Thank you so much!
Wonderful flavor. This rub truly enhanced our bbq chicken and we cannot wait to purchase more!
I used Klishi spice on chicken and it was a flavour like no other. The taste was deep, bold, fresh and there was something comforting about it that leaves you wanting more! I highly recommend.
Wow this is so great to hear Anna, thank you.